These are examples of activities previously conducted by members of the Science Diplomacy Center™ Board of Directors and reflect anticipated activities going forward with our new nonprofit.
Research with the Science Diplomacy Center™ is reflected and represented by the Springer book series on Informed Decisionmaking for Sustainability. This book series offers a roadmap for humankind to address issues, impacts and resources within, across and beyond the boundaries of nations. Holistic engagement in this book series involves decisionmakers and thought leaders from government, business, academia and society at large to reveal lessons about common-interest building that promote cooperation and prevent conflict. The three initial volumes utilize the high north as a case study, recognizing that we are entering a globally significant period of trillion-dollar investment in the new Arctic Ocean. Additional case studies are welcome and will be included in the book series subsequently.
Throughout, to be holistic, science is characterized as 'the study of change' to include natural sciences, social sciences and Indigenous knowledge, all of which reveal trends, patterns and processes (albeit with different methods) that become the bases for decisions. The goal of this book series is to apply, train and refine science diplomacy as an holistic process, involving informed decisionmaking to balance national interests and common interests for the benefit of all on Earth across generations.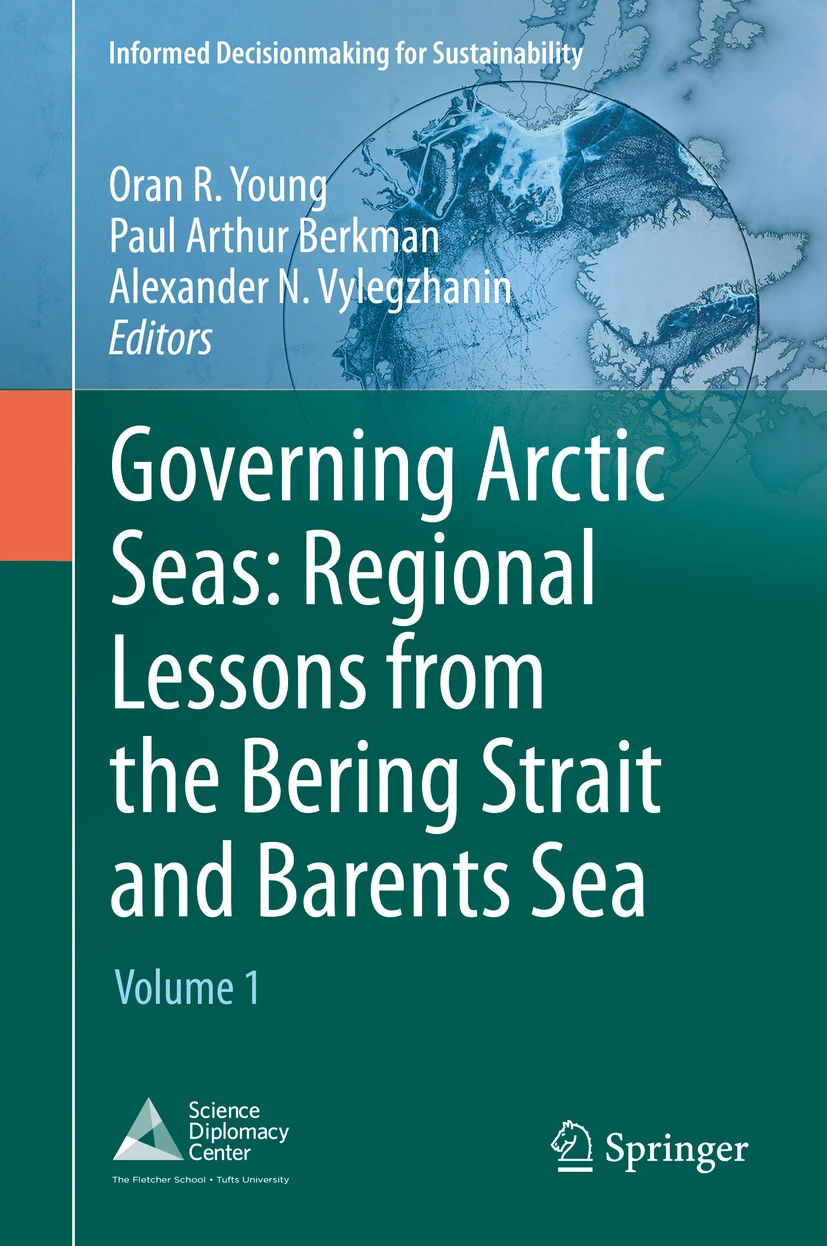 Governing Arctic Seas introduces the concept of ecopolitical regions, using in-depth analyses of the Bering Strait and Barents Sea Regions to demonstrate how integrating the natural sciences, social sciences and Indigenous knowledge can reveal patterns, trends and processes as the basis for informed decisionmaking. This book draws on international, interdisciplinary and inclusive (holistic) perspectives to analyze governance mechanisms, built infrastructure and their coupling to achieve sustainability in biophysical regions subject to shared authority. Governing Arctic Seas is the first volume in a series of books on Informed Decisionmaking for Sustainability that apply, train and refine science diplomacy to address transboundary issues at scales ranging from local to global. For nations and peoples as well as those dealing with global concerns, this holistic process operates across a 'continuum of urgencies' from security time scales (mitigating risks of political, economic and cultural instabilities that are immediate) to sustainability time scales (balancing economic prosperity, environmental protection and societal well-being across generations).
Informed decisionmaking is the apex goal, starting with questions that generate data as stages of research, integrating decisionmaking institutions to employ evidence to reveal options (without advocacy) that contribute to informed decisions. The first volumes in the series focus on the Arctic, revealing legal, economic, environmental and societal lessons with accelerating knowledge co-production to achieve progress with sustainability in this globally-relevant region that is undergoing an environmental state change in the sea and on land. Across all volumes, there is triangulation to integrate research, education and leadership as well as science, technology and innovation to elaborate the theory, methods and skills of informed decisionmaking to build common interests for the benefit of all on Earth.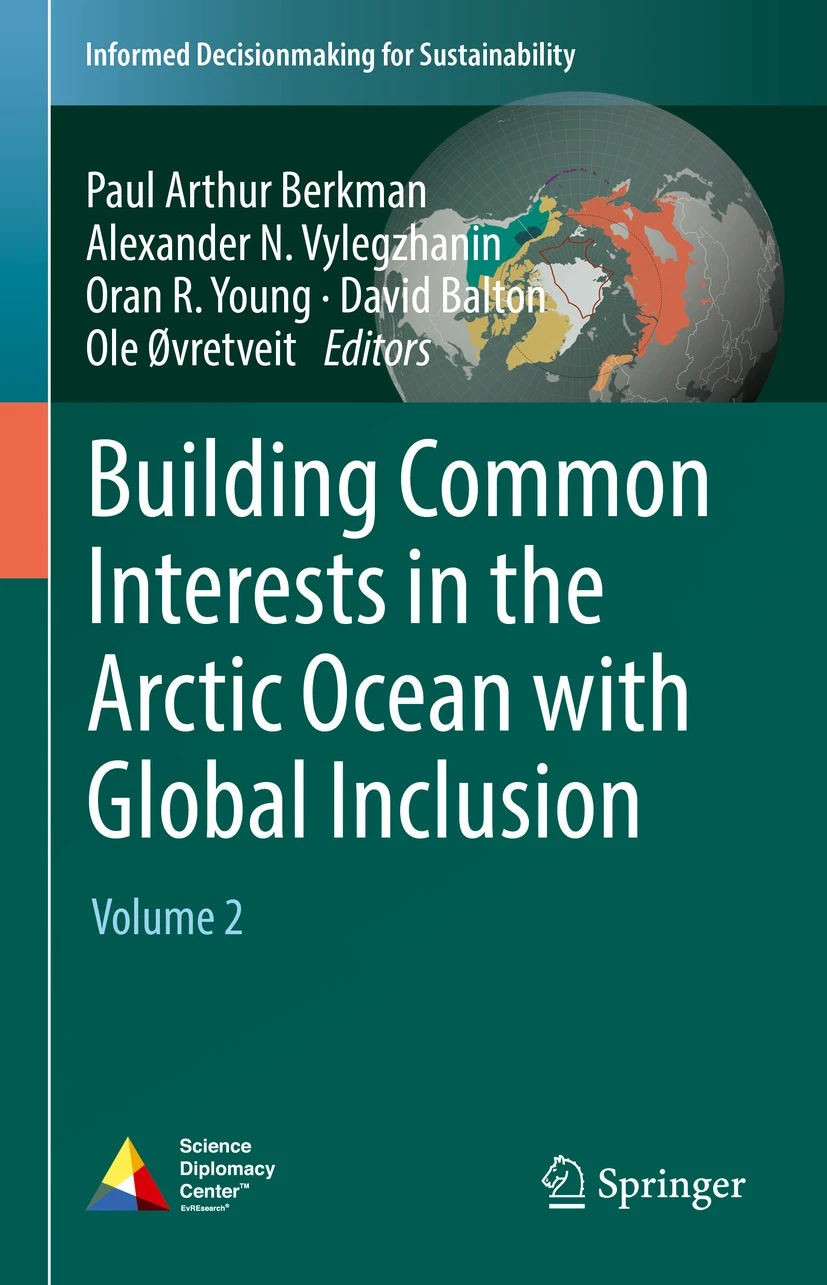 This book contains an inclusive compilation of perspectives about the Arctic Ocean with contributions that extend from Indigenous residents and early career scientists to Foreign Ministers, involving perspectives across the spectrum of subnational-national-international jurisdictions. The Arctic Ocean is being transformed with global climate warming into a seasonally ice-free sea, creating challenges as well as opportunities that operate short-to-long term, underscoring the necessity to make informed decisions across a continuum of urgencies from security to sustainability time scales. The Arctic Ocean offers a case study with lessons that are especially profound at this moment when humankind is exposed to a pandemic, awakening a common interest in survival across our globally-interconnected civilization unlike any period since the Second World War. This second volume in the Informed Decisionmaking for Sustainability series reveals that building global inclusion involves common interests to address changes effectively "for the benefit of all on Earth across generations."
Pan-Arctic Coupling of Governance and Infrastructure
(scheduled 2025).