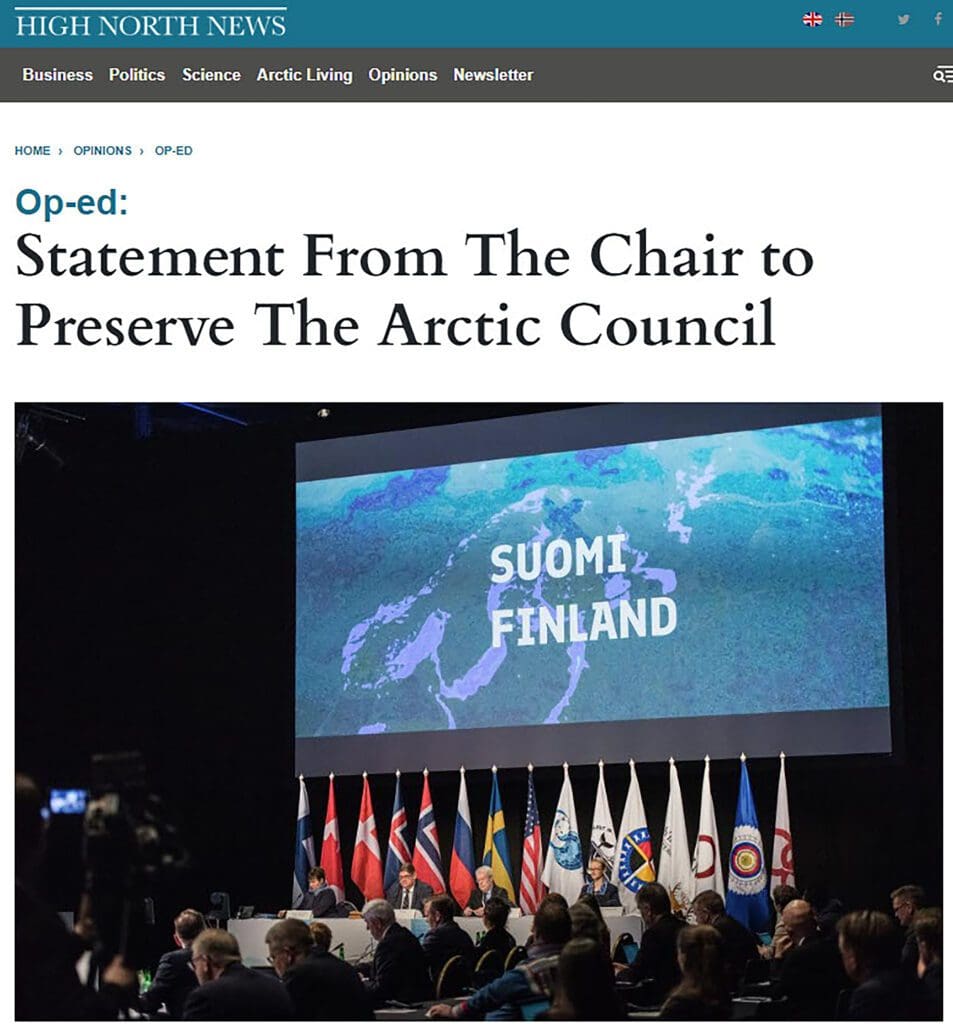 The opinions expressed here belongs to the author and do not represent the views of High North News or the Science Diplomacy Center.
An "orderly handover" of the Arctic Council on 11 May 2023 is uncertain.
I am writing this piece as an observer and participant, contributing as a science diplomat.