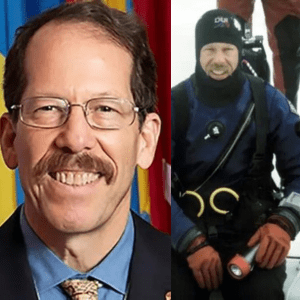 Professor Paul Arthur Berkman
Founding Member
Founder, President and Treasurer
Professor Paul Arthur Berkman is a science diplomat, applying, training, and refining informed decisionmaking to balance national interests and common interests for the benefit of all on Earth across generations.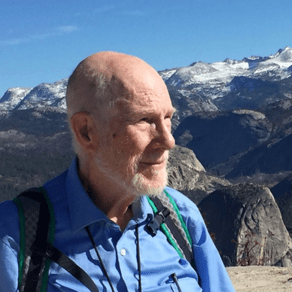 Professor Oran R. Young
Founding Member
Chair
Oran Young is professor emeritus and co-director of the Program on Governance for Sustainable Development at the Bren School of Environmental Science & Management at the University of California  . . .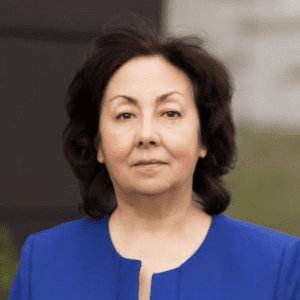 Mrs. Larisa Schelkin
Founding Member
Clerk
MS PE, MS CS
CEO & Founder, Global STEM (Science, Technology, Engineering, and Math) Education Center
President, Global STEM Education Consulting, LLC.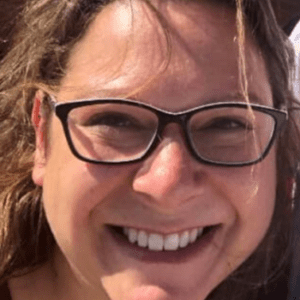 Dr. Jenny Baeseman
Founding Member
Dr Jenny Baeseman began her love of the cold growing up on a dairy farm in Wisconsin, USA. She has a BSc in Water Chemistry from the University of WI - Stevens Point, an MSc in Civil Engineering from  . . .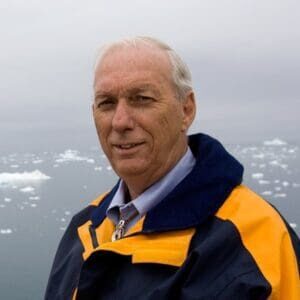 Dr. Robert W. Corell
Founding Member
Dr. Corell is a Principal, Director, and Board of the Global Environment Technology Foundation (US) and the Lead at its Center for Global Science and Innovation. He has several academic appointments . . .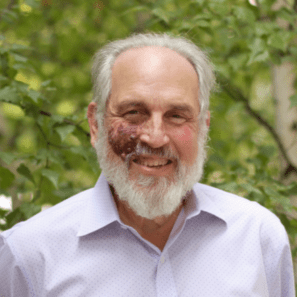 Professor Lawrence E. Susskind
Founding Member
Lawrence Susskind is the Ford Professor of Urban and Environmental Planning at the Department of Urban Studies and Planning (dusp.mit.edu) at the Massachusetts Institute of Technology (MIT) . . . 
Robert Cushman Barber comes to Prince Lobel after having served as United States Ambassador to Iceland from January 2015 to January 2017.
Rob has, post Iceland, resumed his commercial law-based practice, in which he acts primarily as outside general counsel to entrepreneurs and their enterprises.  Rob has helped start-ups and developing companies, as well as non-profit organizations, on a wide range of subjects, including internal corporate agreements and documentation, purchase/sale/distribution transactions, intellectual property licensing and protection, real estate matters, and litigation.  He has broadened his practice to include Icelanders and other foreign individuals and organizations who seek to initiate or expand their businesses in the United States.
As ambassador to Iceland from January 2015 – January 2017, Rob was President Obama's personal representative to Iceland and led the U.S. Embassy-Reykjavik team of Americans and local staff.  Rob was responsible for managing all facets of the diplomatic relationship between the United States and Iceland and for developing commercial, cultural, educational, and other collaborations between individuals and organizations in both countries.
Prior to his ambassadorship, Rob was a partner for 30+ years at the Boston firm Looney & Grossman LLP, where he served on the Management Committee from 1999 to 2007 and as Managing Partner from 2000 to 2002.  Earlier in his legal career, Rob worked four years as an Assistant District Attorney in the New York County District Attorney's Office; during his last year, he co-chaired a special unit that targeted sex traffickers.
Outside the practice of law, Rob has been an active volunteer and fundraiser for many political campaigns, including the presidential campaigns of Barack Obama and Joe Biden.  He has served as an officer, trustee, or director of a number of charitable organizations, which currently include Council for a Livable World, United Nations Association of Greater Boston, and Andover Alumni Award of Distinction Committee.  Rob continues to be a leader in his Phillips Academy class fundraising and reunion activities and involved in Harvard College alumni endeavors.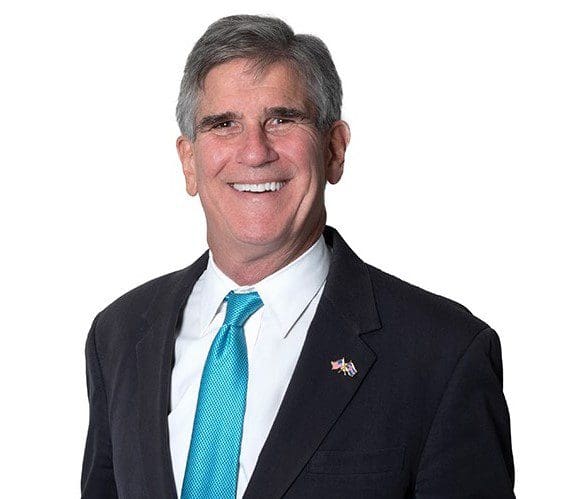 AMB. ROBERT C. BARBER
Corporate Counsel, Prince Lobel Tye LLP
This program imagines growth with next-generation science diplomats inclusively to create synergies,
building common interests with informed decisionmaking
to transform our globally-interconnected civilization short-to-long term.
QUESTIONS ARE ENCOURAGED.
Please review the NON-RESIDENT FELLOW APPLICATION, welcoming passion and creativity.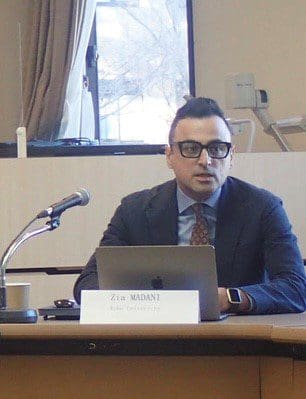 5th International Polar Year - Research Plan
This research initiative entitled "Implementing the 5th International Polar Year in 2032-2033 with Next-Generation Science Diplomats" addresses the International Polar Year (IPY) dialogue, for it is relevant, timely and significant. It has cross-cutting relevance for Early Career Researchers (ECRs), considering polar research and Earth system science, inclusively. With climate warming occurring 4 times faster in the Arctic and 3 times faster in the Antarctic than elsewhere on Earth, it is timely to start thinking and preparing for IPY-5, as already endorsed by the Scientific Committee on Antarctic Research (SCAR) and International Arctic Science Committee (IASC) as well as other organizations.  Planning and implementation of IPY-5 will be a long-term effort, opening the door for ECRs as next-generation science diplomats to make substantive contributions now via institutions, such as the Association of Polar Early Career Scientists (APECS), which emerged from IPY-4 in 2007-2008. Accordingly, my research initiative seeks to enhance intergenerational capacities with the IPY as a global research process, reflecting the longest continuous assessment of Earth's climate. In so doing, using the transdisciplinary methods of Open Science with sustainable development framing, this research seeks to create opportunities for polar ECRs e.g., graduate students, postdocs and junior faculty, as next-generation science diplomats, that a decade from now will be well-established in their professions and will help implement the IPY-5 in 2032-2033. The opportunity is now to bring the ECRs to become actively involved in planning and organising IPY-5.