Dr Jenny Baeseman began her love of the cold growing up on a dairy farm in Wisconsin, USA. She has a BSc in Water Chemistry from the University of WI - Stevens Point, an MSc in Civil Engineering from the University of Minnesota, a PhD also in Civil Engineering with an environmental emphasis from the University of Colorado, and postdoctoral training in Geosciences from Princeton University. She has spent four seasons in Antarctica, three in the McMurdo Dry Valleys and one on the peninsula. She has held several high-level international science leadership positions and continues research in her spare time through an adjunct position at the International Arctic Research Center (IARC) at the University of Alaska – Fairbanks. Currently she is looking for consulting opportunities to help facilitate international science and education projects.
Jenny was very involved in the planning of the International Polar Year (IPY 2007-2009) and, through this, co-founded and subsequently became the Founding Director of the Association of Polar Early Career Scientists (APECS), which grew to over 3500 members from 76 countries under her leadership. One of her main objectives in developing APECS was to help young researchers combine their interests in interdisciplinary polar science with education and outreach and gain international leadership through professional development activities.
In April 2012, she turned over the reins of the early career group to become the Director of the Climate and the Cryosphere Project (CliC), sponsored by the WCRP (World Climate Research Programme). During her tenure at CliC, she reinvigorated project after 5+-year term of low activity into a highly visible, collaborative and effective global change project with 15 shorter-term activities with defined outcomes, meaningfully involving more than 500 global cryosphere and climate scientists. She also developed the CliC Fellows program creating engaging opportunities for early career researchers.
In July 2015, she became the Executive Director of the Scientific Committee on Antarctic Research (SCAR) where she was the first woman to hold the post for the 60-year old organization, and the first non-UK resident. In the short time with SCAR, she increased the reach of SCAR communications from 500 to over 5000, lead creation of new organizational strategic plan, facilitated membership restructure to increase annual income, created and modernized administrative and office procedures for increased efficiency, enhanced internal and external communications, designed and implemented a new website including digitizing 60 years of organizational history and coordinated the "Celebrating Women in Antarctic Research" Wikibomb activity which added over 100 biographies of female Antarctic researchers to the world's largest encyclopedia. In addition she managed the majority of SCAR's activities within the 30+ working groups dealing with Antarctic research and capacity building, planned the SCAR Open Science Conferences and other meetings, and assisted with the creation and implementation of policy documents for the Antarctic Treaty Consultative Meetings.
After spending almost a decade over seas managing international science organizations, Jenny decided it was time to come back to her home state of Wisconsin and put her talents to work in the US. She currently resides in Madison, WI with her husband Øystein and is looking forward to getting a dog and a kitten soon.
One of Jenny's personal goals is to make sure everyone she meets knows that polar bears don't eat penguins - as they live at different Poles.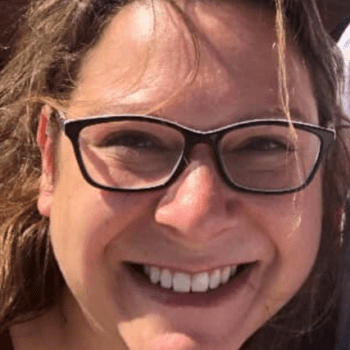 Dr. Jenny Baeseman
Member, Board of Directors of the Science Diplomacy Center™